Greetings, ladies and gents.
So, you probably already know what
Touge
is. If not, check
this
wikipedia link.
Basically, the
first
event that me and
Kaja
hosted back in October didn't go as smooth as we originally planned. Partly because neither of us have tried to host such a thing before, and we had pretty bad comms in the end. However, this time it's going to be different, as I took some notes from it and now going to deliver you a better system.
The event is actually going to have
rooms
. We're gonna be doing things legit way, instead of going with the freeroam stuff. This was requested by multiple people before, and it fits the event quite fine.
The main benefits of using rooms are
:
1. An empty track with no random people on the way, so you can focus on your run.
2. Less lag and more FPS, because you won't need to load other people cars, vinyls, etc.
Now that we're done with the introduction part, let's get straight to the details:


The MAX amount of participants for this event = 16.
Main Objective:
Win the race against your opponent to get to the next stage.
Your opponent will be picked with the help of a random sequence generator.


Side Objective:
Make a suitable livery for your car.
There will be a small livery contest right before we start the main thing. The judges are gonna be picked from the side.
The most important thing is to stay
original
. Avoid going rice and complete barebones. Player with the best livery will be
rewarded
after the event is over.
Rules & Limitations:
No limitations regarding the car score.
Use whatever upgrades you feel like going with.
Setup changes between stages are also allowed.

However, the only car that is allowed to use this time is

Super GT

.
I should explain my reasons for doing this: This particular car is pretty tricky to finetune, has great controls, but at the same time requires a lot of precision from you to drive it effectively. Those who will spend a fair amount of time on their setups and practice should benefit in the end.
Another reason is that
Matthew
recently dropped some insanely good visual parts for it and also fixed the UVs. Gotta show some love for that.


Date:
Sunday, May 5th, 2019.
Schedule:
(Polish time)
20:00 - Start of the meet @ LV, The Emerald Isle Casino parking lot.
20:15 - Competitor presence checking. All participants must arrive before this time.
20:25 - Start of the livery contest.
~20:40 - First competitors start to race.
Rewards:
1st
place - 10 days premium code.
2nd
place - 6 days premium code.
Best
Livery
- 3 days premium code. **
** If that person also gets to the final run, then the livery premium is given to the next high-rated player who hasn't got there.
Stages Info:
Stage #1: Powerline
Stage #2: Powerline [R]
Meet Spot: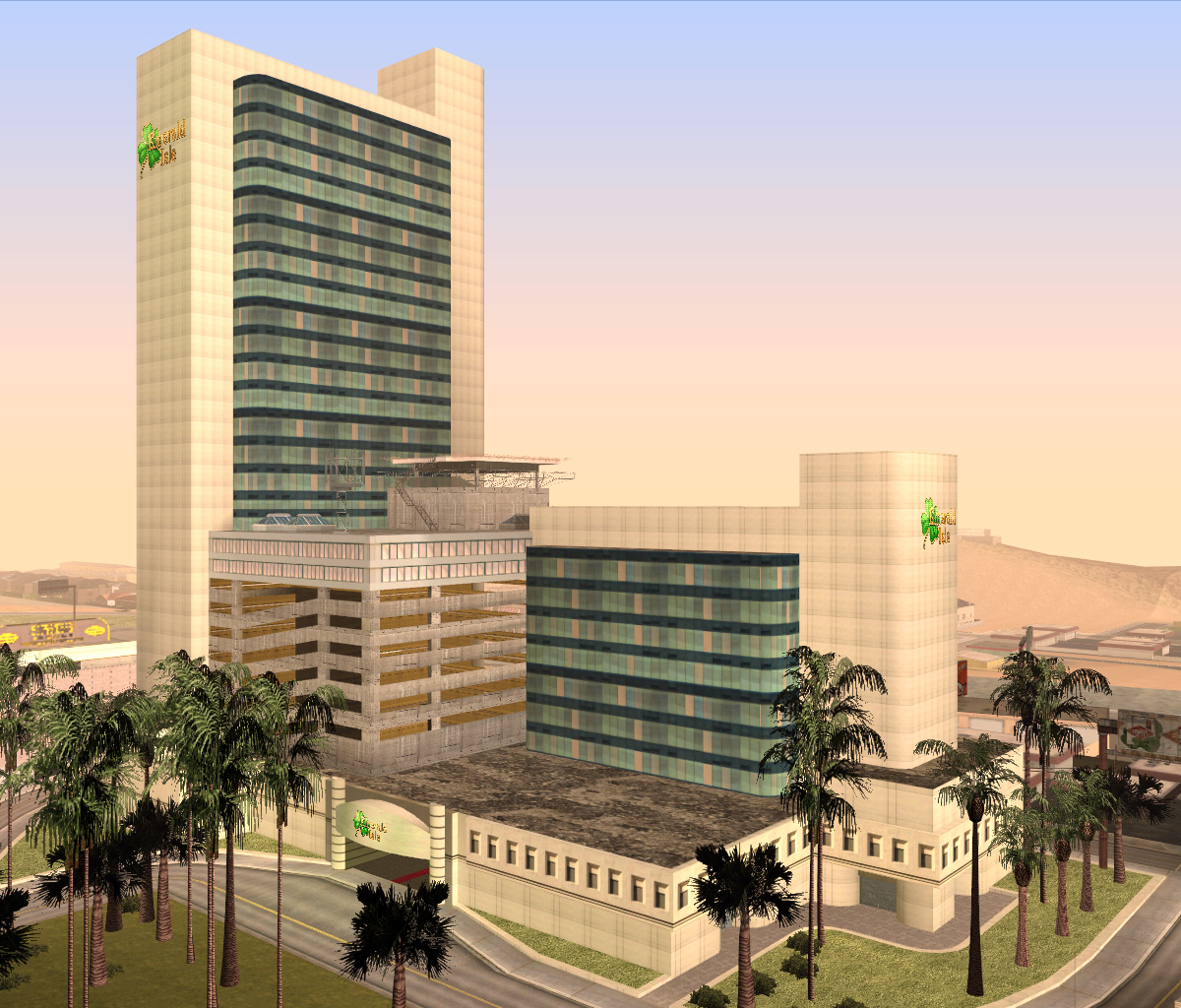 Las Venturas, The Emerald Isle Casino parking lot.
It is right next to the Performance Shop, so you can quickly switch dynos if needed.
That's pretty much it.
Leave your in-game name in this thread for the sign up
. Be sure you don't have it changed by the time the event is about to start. Also, be sure that you will be able to come. If something will suddenly change your plans, please tell us about it here in this thread, so other people also had a chance to participate. Thanks in advance.
I hope you all will enjoy this one. See you there!
Special

thanks

goes to
Orbacle
for making this awesome banner, and
Quindo
for greatly supporting the event!