Infernus Aurora:
"Back to back for the niggas that didn't get the message".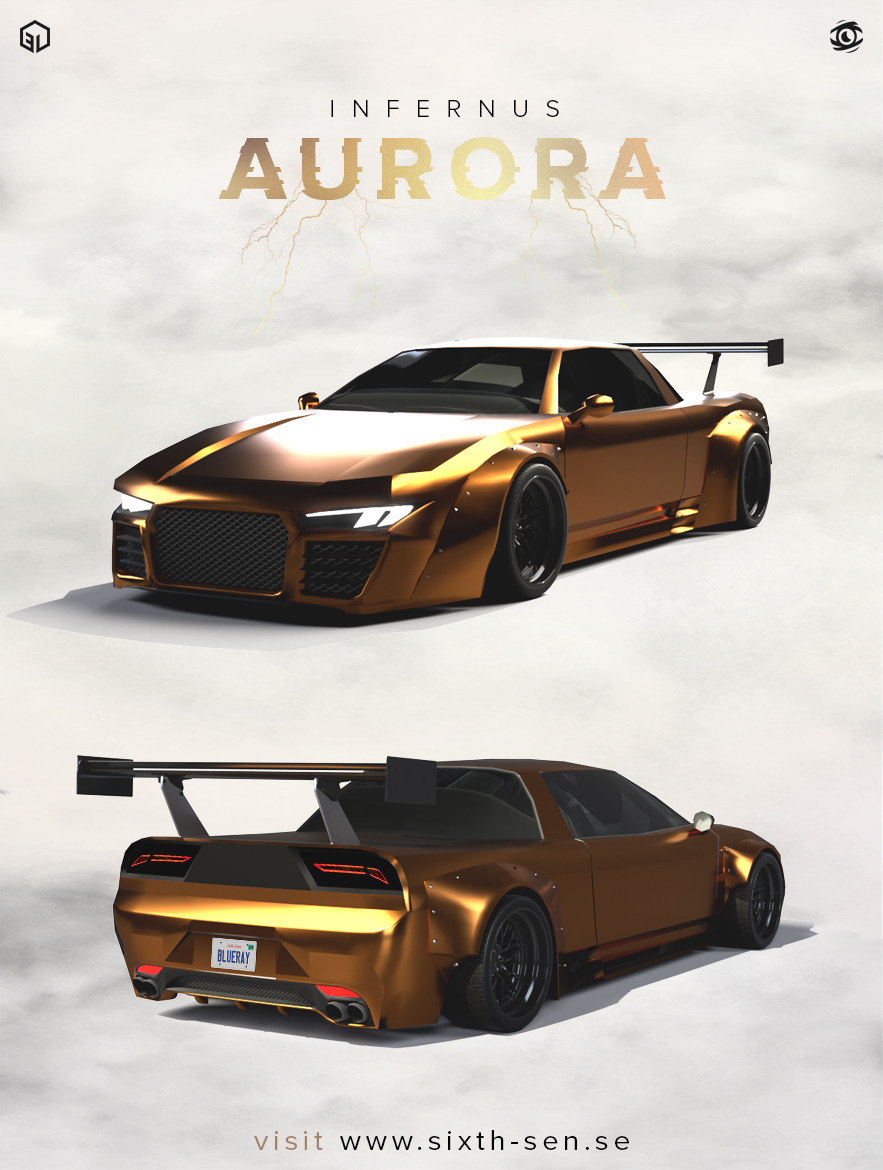 I guess the image speaks for itself enough, I don't want to introduce it.
I'm just speechless @airplaNe much love mate I'm really thankful for rendering there photos <3.
Download Link:
http://www.gtainside.com/en/sanandreas/c...nus-aurora
[/url]
[url=http://www.gtainside.com/en/sanandreas/cars/113006-blueray-s-infernus-aurora]
Infernus Deoxys:
[b]YO!
[/b]
As you know me I love modelling and trying new things in Zmodeler and I have fun with everything I create and I love everything I create,
I'm here today to introduce my newest Infernus, it's called Deoxys hope you like it. <3
Huge shoutout to @airplaNe for rendering these pics and editing them
If you have any further questions, don't hesitate to contact me by a Private Message.
[b]

Download the mod form GTAinside:
http://www.gtainside.com/en/sanandreas/c...us-deoxys/
[/b] 
Cheers!
BlueRay,